Meet Team MAC
Marsha Conner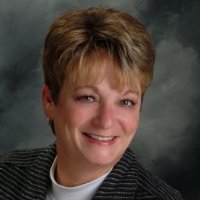 Contact Marsha
Mobile: 937.307.3737
Email: buywithmarsha@gmail.com
Erin Muterspaw

Contact Erin
Mobile: 937.416.4035
Email: erin.muterspaw@sbcglobal.net




How Team MAC is different from other Real Estate Agents:

We always return phone calls, emails or texts in a timely manner. We listen to our clients and do as they ask. We work smart! We love our job and it shows in all aspects of the transaction. With over 35 years experience in selling real estate Team MAC has experienced many different situations to help our buyers and seller have a smooth transaction.

Marsha Conner has been a licensed realtor for 19 years; Erin Muterspaw has been licensed realtor for 16 years. We believe that the education and numerous training sessions we attend every year keeps us up with all the market trends. We work with both buyers and sellers. Marsha is an Accredited Buyers Agent and an Accredited Staging Professional who shares these services free to clients.

We usually work 7 days a week with a minimum of 12 hours per day- Yes we are workaholics! Even after the transaction closes, we are still on the job!! Many clients contact us to help with family members and their real estate needs, financing choices, where to find a doctor, plumber or electrician. We are here to service our clients!